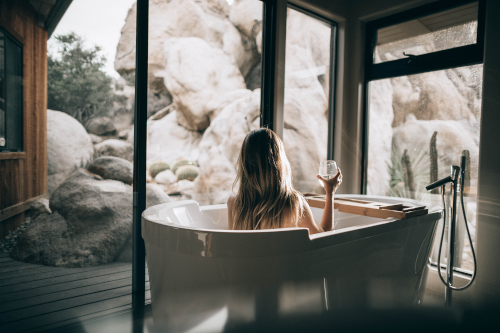 If you are planning to embark on a bathroom remodeling project, you would be better off considering replacement modern bathtubs for a really spectacular interior change. Various contemporary designs and styles are available on the market. You can have your choice among Japanese soaking, corner, pedestal, jetted and air tubs.
And if you want to integrate a bathtub for your loved one with mobility problem, you would be happy to know that handicap tubs are offered with designs that would go well with your modern-looking bathroom.
But you should know that all the added features in your bathtub may not come in cheap. That is why it is advisable that you compare features and prices from various online retailers. Here is a look at some products available online.
LTT Illuminated Bathtub:
This freestanding polyethylene bathtub will surely add a dramatic effect to your bathroom. It features an internal multicolored LED light unit that is programmable or an option of a regular lighting, an overflow, waste set and transformer. It measures 69 inches by 33.5 inches by 23.5 inches.
Article Source: http://EzineArticles.com/3316793